17 May 2023
LOGAN & GARY LIONS HEART FUNDRAISING JERSEY REVEALED!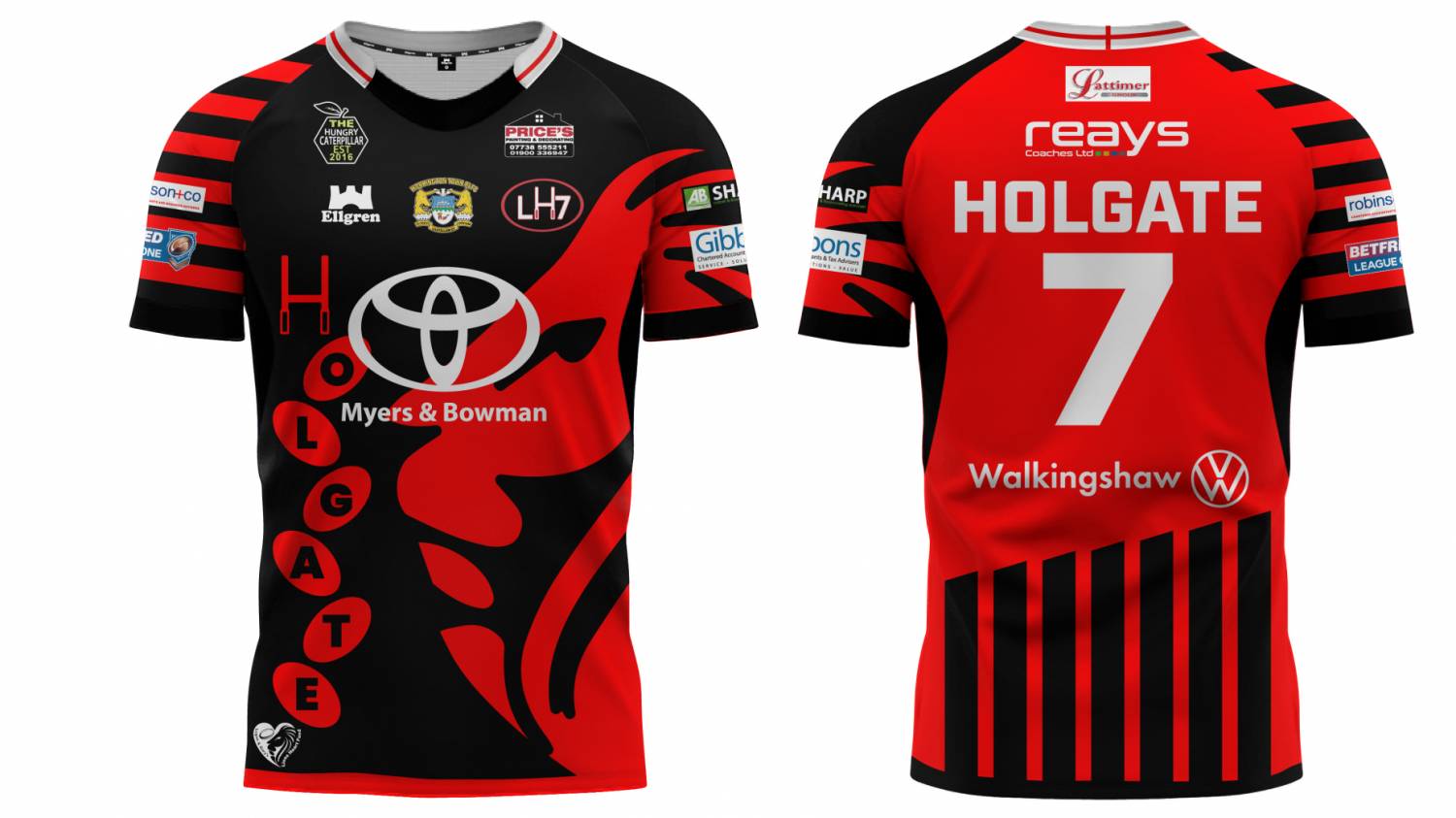 Amazing jersey design!
Wow what a jersey this is!
We have finalised a design and we will wear this fantastic tribute kit to Logan Holgate as we adorn the the Hensingham ARLFC core colours and get behind the Logan and Gary Lionheart fundraising efforts!
We will play in this kit on June 25th v Midlands Hurricanes as part of a day of fundraising efforts that will include a playing kit auction, bucket collection and much more!
You can purchase this jersey at www.townshop.co.uk and it is priced at £45.99 for adults and £34.99 for kids with sizes running from 0-6 to 7xl.
Orders need to be in by SUNDAY 21st MAY by 9pm to guarantee delivery for the game!
We can take orders after that but we cannot guarantee they will be here in time, so please order now!
All shirts will come with Holgate 7 on the back unless stated you would like blank. You can do this via direct email to info@townshop.co.uk
Please note, sizes 0-6 to age 6 are small fitting so consider going up in size.
What a day we have in store, we are delighted to support the fundraising and make a difference!
TOWN ON BOARD TO HELP LOGAN & GARY'S LIONHEART FUND! (townrlfc.com)
Thank you!