Car parking is available at the ground at a cost of £2.
Bars and other information for matchdays at Derwent Park.
Enjoy a pre match pint discussing all things rugby in the warm and welcoming main bar at Derwent Park.
Named after the Town legend and Hall of Famer Gus Risman the bar is situated towards the Northern / River Derwent end of the main stand, this bar provides full bar service with a selection of draught Beers, Wines and spirits.
This bar is accessible once you have gained entry to the ground.
There is often pre-match and after match entertainment provided.
The Gus Risman Bar opens approximately 2 hours before kick off on match days only and after the final whistle for some post match reaction and discussion!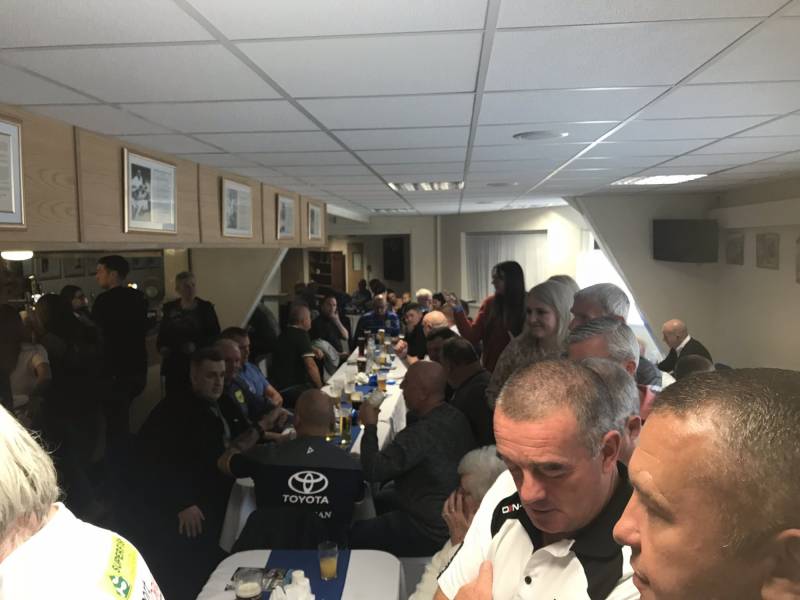 This an area reserved for our official matchday sponsors and guests.
We cater for any size groups so please contact graemepeerstownrlfc@gmail.com to book.
Pre and post match speeches from the coaching staff, hosted by Workington Town officials with guests superbly looked after by Vicky.
Includes private bar, table service and reserved seating in the main stand.
Kindly sponsored for 2022 by Cider Pete.
The Rough & Ready Bar is situated at the South end of the Popular side stand. This bar sells beer, lager and cider, with a limited selection of soft drinks only.
This bar opens approximately 1 hour before kick off on match days only.
The Club shop and Offices opens at 12pm on matchdays and closes at 315pm, well stocked with a wide range of teamwear from our official suppliers.

You can also take a look and subscribe at www.townshop.co.uk to make sure you receive any offers!
Our official matchday food supplier is Sizzling Simon's Mobile Hot food who will provide a variety hot food and drinks on matchdays.

The outlet will be located at the Town (South) end of the enclosure towards what was the speedway pit area.
Toilet facilities are available at various points around the stadium.
Full ladies & Gents facilities are situated on the Town end / South terracing and also within the Gus Risman Bar.
There are also Gents toilets to the Town end of the main stand at the top of the stairs.
Ladies toilets are directly underneath the Home directors box at the foot of the stairs on the walkway that connects the two sides of the covered terracing on the main stand side.
Smoking is not permitted in any covered area, therefore smoking is only permitted within the stadium in the designated area on Town end / South terracing.
OTHER MATCHDAY INFORMATION!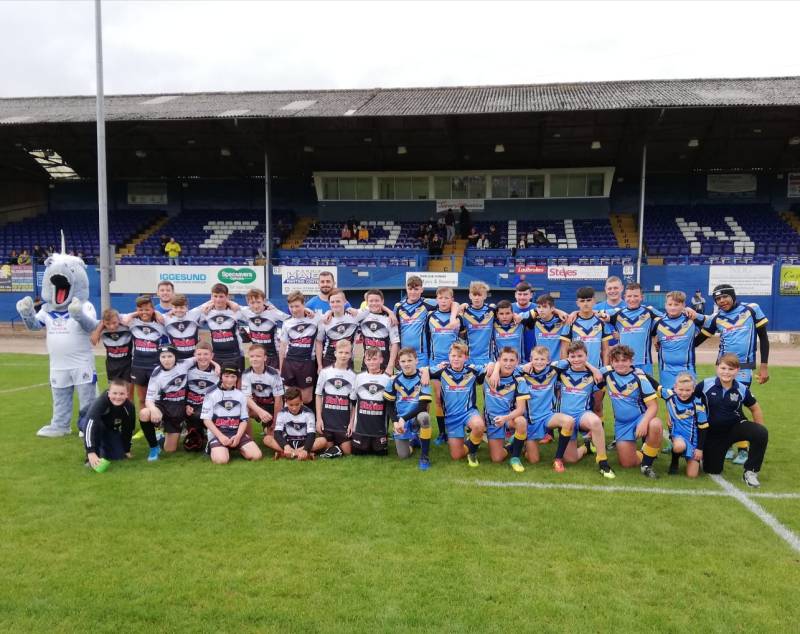 Car parking is available for £2 on matchdays.
Pre match we regulary welcome our local community amateur clubs to play curtain raisers and take part in 'Community Club Takeover days' so arrive early and grab a drink and watch some stars of the future!
The picture shows Lowca ARLFC and Cockermouth ARLFC!
Keep your eyes peeled for our 50/50 Half time draw ticket sellers, usually a fair prize of well over £100 accumulates and this will be drawn at Half time, displayed and announced over the P.A system.

Also keep an eye out for our resident club mascot Spike the Unicorn who loves a high five and a photo!
#ourtown