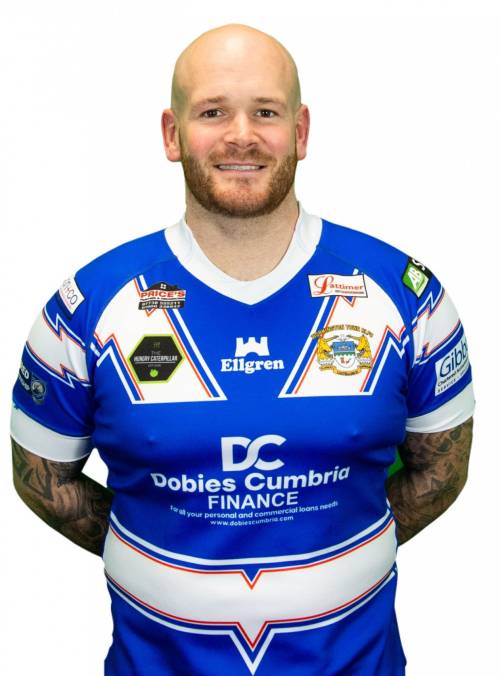 Position:

Prop forward - Sponsored for 2022 by Stephen and Guy Mills
DOB:

1990-06-07

Age:

32

Honours:

2017 Derwent Park SC Player of the Year, 2017 News and Star Readers Player of the Year. 2017 Workington Town SC Player of the Year, 2019 Players Player of the Year
Fans favourite 'Stevie' turned professional early in 2015 after impressing then Town coach Phil Vievers in pre-season training. A BARLA Great Britain International as an amateur he was part of the Maryport ARLFC club that has also produced ex-Town backs Sam Forrester and Scott Akehurst. Steve has clocked over 100 appearences in his 5 years at Town and has become a mainstay of the pack at prop, although his fitness levels allow him to also cover second row when required.
His stature at the club was reflected in the 2017 End of year awards when he picked up 3 awards - The Derwent Park Supporters Club Player of the year, Workington Town Supporters Club player of the year and The News and Star Readers Player of the year award.
Although not the biggest prop he has a massive heart and an incredible work ethic and plays big minutes and this was evident when he played the full 80 in searing heat against Oldham away in the 2018 season.
Very well thought of by coaches and players alike Stevie signed on again for Town signing a 3 year contract keeping him at the club until the end of the 2021 season.
Have a good season Stevie!
Stevie is honoured to be sponsored by The Family of Brian Ritson for the 2020 season.