21 Feb 2023
TOWN PARTNER WITH GLEESON HOMES!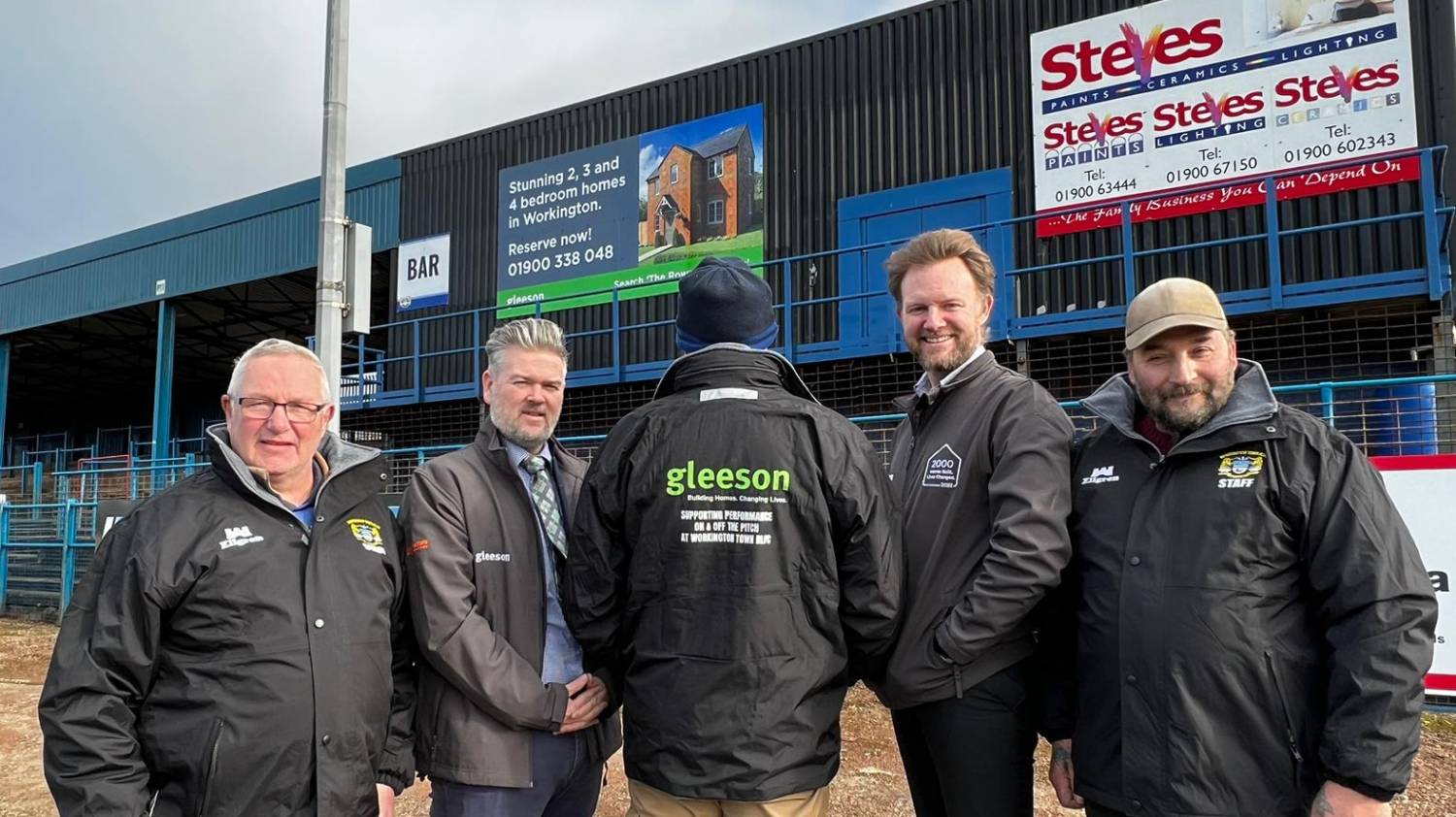 Grounds safety and maintenance partnership agreed!
Workington Town are delighted to announce an agreement that will see Gleeson Homes become their Ground Maintenance partner, supporting performance on and off the pitch at Derwent Park!
There are a number of areas where the club will benefit from the support, varying from ground safety requirements and meeting the associated costs, pitch and equipment maintenance and now also see our volunteer support staff wearing suitable clothing for their many outdoor based tasks.
Signage has been erected to identify Gleeson Homes support on the entrance to Derwent Park by the access bridge as well as the main welcome sign and upon the training facility wall at the Town end of the popular side facing the main stand.
Gleeson Homes are currently building over 220 new homes on the site named 'The Rowans' of Ashfield Road, Workington and are opening their show home this Saturday, 25th February from 12-5pm.
If you are interested in a potential new home in Workington then please call this designated number 01900 338048 or search 'The Rowans' with stunning 2,3 and 4 bedroom properties available.
Pictured with Gleeson Homes officials David Wright and Frazer Thompson alongside Workington Town staff George, Malcolm and Colin who are wearing their new Gleeson outdoor jackets.
Keep your eyes on our social media for further information!