8 Aug 2022
TOWN PARTNER WITH TRI LAKELAND TRIATHLON CLUB!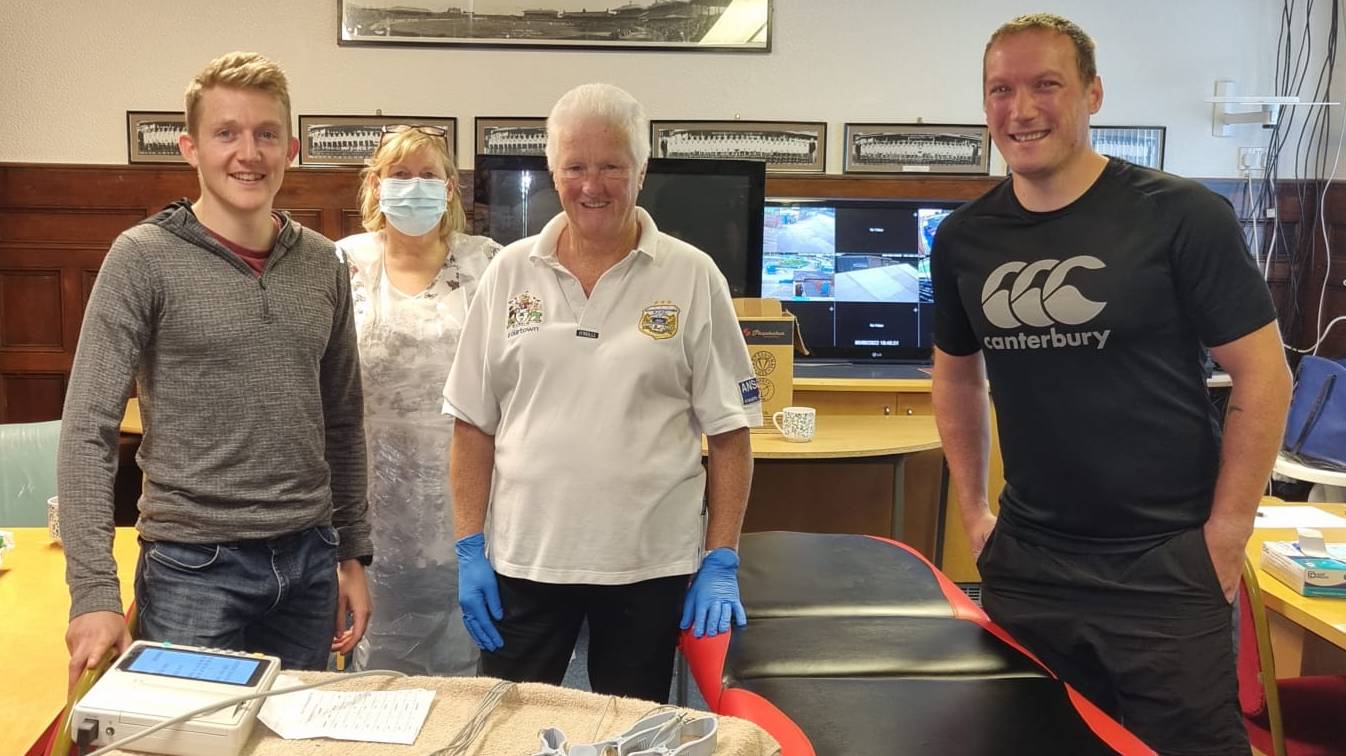 Heart screening services now available to book at Town!
Workington Town RLFC have partnered with Tri Lakeland to provide heart screening for the Triathlon club members. Town invested in heart screening equipment and qualified and expert personnel administer the test to players and staff as an RFL requirement to screen players on a yearly basis.
The arrangement to use the screening service for the Triathlon club is one of a number of initiatives set up by Margaret Heyes to promote blood pressure awareness and heart health, following the passing of her husband Jeff Heyes earlier this year.
Jeff was an integral member of Tri Lakeland and as such the members of the Triathlon club have keenly taken up this
service in large numbers; over 45 people have been screened over a 3 day period.
Huge thanks to Helen McDowell and team for administering the tests on behalf of Workington Town RLFC.
The Heyes family would like to thank everyone from Workington Town and Tri Lakeland for organising the heart screening, without their support and commitment this would not have been possible.
Pictured are from left Dr Joe Masters from the Tri Lakeland Club, Helen McDowell and Anne Wilson from Workington Town and Tri club member Richard Downey.
Would you like to use this service?
If individuals or sports clubs or groups are interested in using the heart screening service at Workington Town RLFC the club can supply this service at competitive rates.
For more information contact director Kerry Harrison via email kerryharrison1@sky.com or by phone 07397887578