12 Sep 2020
5 IS THE MAGIC NUMBER! 5 Simple ways of helping your club!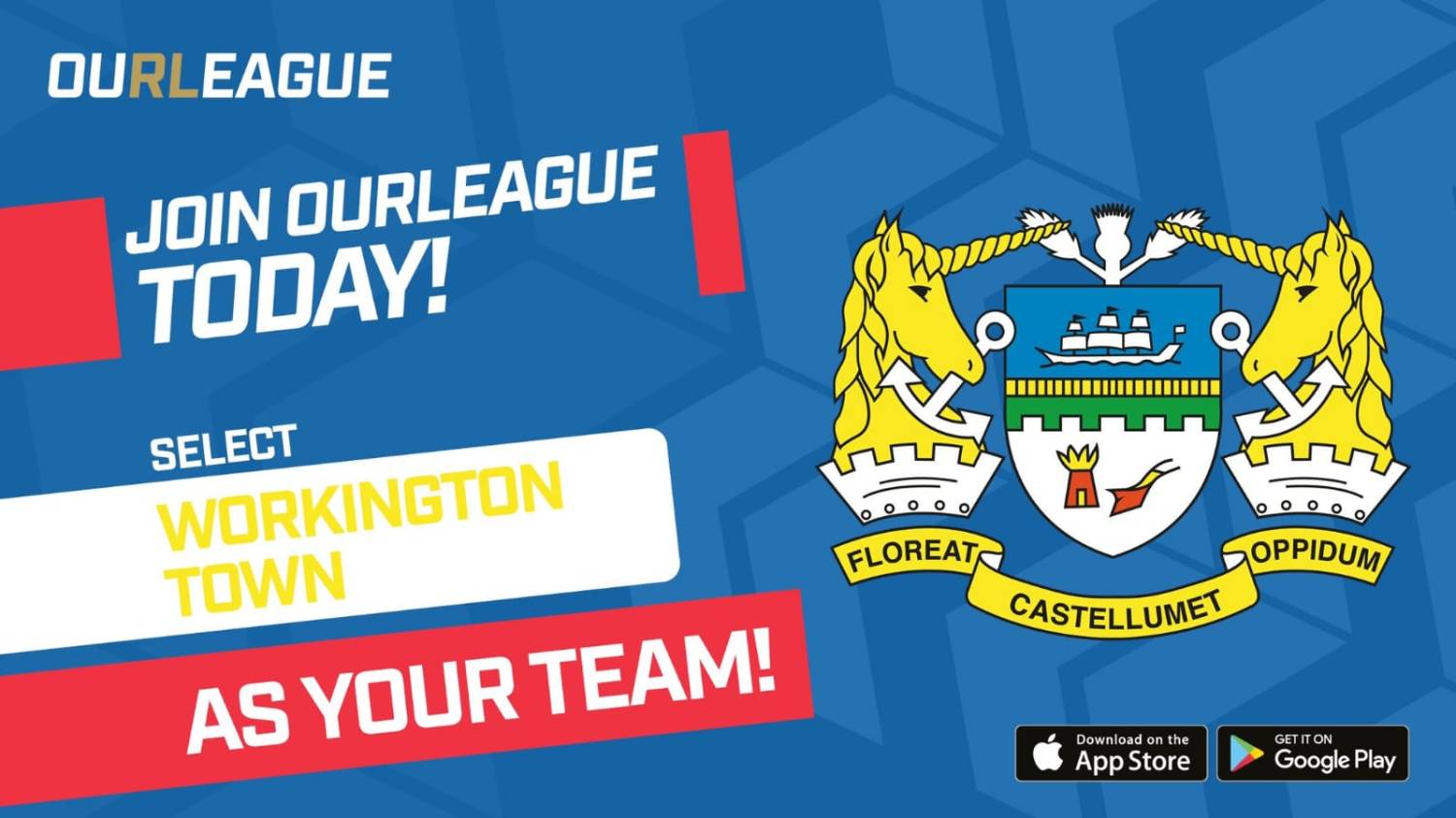 OuRLeague, Facebook, Twitter, Instagram and signing up to our Online mailing list!
The ROI (Return on Investment) assessment model that our governing body the RFL use is a crucial way of measuring our impact and how many people we can help interact with Workington Town and the greatest game of all - Rugby League!
Consistently growing our audience as a club and also as a sport has many positive outcomes and makes the sport a much better proposition when attempting to secure commercial partners at club level and also on a wider scale. Crucially the ability to be able to attract broadcasting deals that help sustain the sport through the most difficult of times like we are now will really help the sport survive, grow and reaching new audiences is crucial to that business model.
So what can you, a valued supporter of Workington Town do to help ?
5 Simple steps to do and it won't take you long.
1 - Sign up to the OuRLeague app and select Workington Town as your team.

2 - Sign up to Facebook and LIKE our Facebook page and when we post please don't just press like, press SHARE and tell all your friends about your club and INVITE your friends to like our page.
3 - Sign up to Twitter and if you follow just one account then please follow @WorkingtonTown our official club page.
4 - Sign up to Instagram and follow our page. @Workingtontownofficial
5 - Sign up to the mailing list at www.townshop.co.uk
Here are your links to each information source.
1.https://t.co/EfihuHh8da?amp=1 - download the app and sign up in less than 5 minutes! or sign up here
https://www.rugby-league.com/ourleaguelogin
2.https://www.facebook.com/TownRLFC
3.https://twitter.com/WorkingtonTown
4.https://www.instagram.com/workingtontownofficial/
All the above are great ways of receiving the latest information and club news!
Strong numbers in all these areas helps us receive more funding to continue to develop our club.
#ourtown