22 Jun 2020
HALL OF FAME - LES GORLEY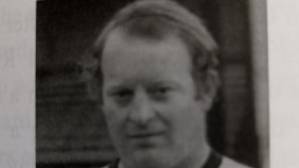 Les played 224 times for Town, scored 49 tries, 2 goals and 151 points. He also represented Great Britain 5 times.
Les Gorley – Workington Town, Widnes, Whitehaven, England, Great Britain.

Les Gorley was born in 1950 and hailed from Great Broughton, where he grew up with his two brothers Peter and Mitchell, both of whom, like Les were to enjoy rugby careers. Mitch, the youngest, played with Broughton Red Rose
amateur rugby league club and Cockermouth rugby union club, while Peter a year younger than Les was to play 124 games for Workington Town, before joining a very successful St Helens team. Peter, like Les was recognised asbeing one of the foremost forwards of his generation and also like Les, represented his County and Country with distinction.

Les went to Primary school in his home village of Broughton before moving to Cockermouth Derwent School to continue his education at secondary level where he was a regular member of the school soccer teams from the U11's right through until he left school, also playing a handful of rugby union games in his last year. On leaving school, his association with the round ball game continued when he played for the Cockermouth team - Deer Orchard U18's and also for Braithwaite on occasions.

He started playing Rugby League at Broughton Red Rose when it was formed in 1967-68 by Brian Campbell who was the minister at the Babtist Chappell. Les played from U17 level through to U19's and on to open age, also helping out at Broughton Moor when they were short of players. Although Les only played a relatively small number of games at open age he made more than enough of an impression to catch the eye of the Workington
Town officials, who considered him to be one of the finest players to emerge from Junior Rugby League circles at that time. They first spotted him playing for Whitehaven Amateurs in the first round of the Lancashire Cup, Les then went on to be named man of the match in 5 of his amateur outings that season.

His signing was released after Derwent Park Rangers had played against Red Rose with Les named man of the match for Broughton by Town A- team coach, Eric Bell. Harry Walker signed him up for the princely sum of £300. So at 20 years old, Les signed to play professional Rugby League for Workington Town.


Cumberland has produced few better all-round forwards than Les Gorley, He had all the power and determination associated with all great Cumbrian packmen. Moreover, he had the physique to impose himself on any opposition, standing 6ft 2 in and weighing around 14 stone at the beginning of his career and 16 stone at the end. For such a big man he was very mobile and piled up over 80 tries in his career.
Les was not just a powerhouse second-rower, though. He was a gifted ball-handler, full of guile and a master at slipping the one-handed pass. His career began at Workington Town in March 1971 in a night match at Oldham, he went on to give the club eight years' sterling service, roaring over for 50 tries, including two hat-tricks, in 224 games. He also kicked a couple of goals in his debut year.

Prior to his arrival, the club had seen a sudden decline in fortunes and Les joined Workington at a time when the club were embarking on a team building process. Gradually the revival came and in 1975-76 Town were promoted back to Division one, and winning cup ties was again becoming a habit.
Town were once more a force to be reckoned with.
They contested four consecutive Lancashire Cup finals, Les played in three of them (1976, 1977 and 1978), helping them to win the trophy for the only time in 1977, when Town beat Wigan 16-13 at Warrington. Les was one of the cornerstones of the Workington Town Pack, a tough but clever forward whose talents were envied by many until he finally left the club for pastures new.

In 1979 he moved to Widnes for £18,000, making his debut in a Lancashire Cup-tie victory at St Helens on 19 August. Widnes were the Cup Kings of the period and Les enjoyed enormous success in his five years at Naughton Park.

Ironically, the first medal he won as a Chemic was for Widnes's 11-0 triumph over Workington in the 1979 Lancashire Cup final. He also won a runners-up medal for the Players Trophy and crowned his first season at Widnes by scoring a try in the 19-5 Premiership final victory over Bradford Northern at Swinton.
In 1981 Les won at Wembley, Hull KR being defeated 18-9 in the Challenge Cup final. In 1982 he was back but Widnes drew with Hull and lost the replay at Elland Road.

A third Challenge Cup final in 1984 ended more happily as Wigan were beaten 19-6 in Les's 162nd and last game for the club.
He had also picked up two more Premiership winners' medals in 1981/82 and 1982/83, and runners-up medals for the Lancashire Cup finals of 1981 and 1983 and for the Players Trophy in 1983/84.


Les made his Cumbria debut in 1973, going on to make a total of 17 appearances.

The 1980/81 County Championship was a wonderful tournament for the Cumbrians who won their first championship since 1966, with both Les and his brother Peter giving very influential performances. They then went on to defeat New Zealand 9-3 at Whitehaven with Arnold 'Boxer' Walker scoring the match winning try.
Cumbria retained the championship the following year with the Gorley brothers once more to the fore. At international level Les Played twice for England, against Wales at Headingley in 1977 and at Cardiff in 1981, when he played alongside his brother Peter. His test career yielded five caps beginning with a 14-14 draw against New Zealand at Wigan in 1980. In December 1981 the Gorley brothers were to make rugby history when they were both chosen to play for GreatBritain against France at Hull, in the first of a two-match test series, the newspaper report read "that's the first time in living memory that such a momentous family double has taken place"

Great Britain won this game 37- 0, Les's test career however ended traumatically with a dismissal against France
in the return match in Marseilles and that cataclysmic 40-4 defeat by the Australian Invincibles at Boothferry Park, Hull, in the Ashes test of 1982.

Les's club career concluded in Cumberland with a couple of seasons at Whitehaven, where he made 47 appearances scoring eight tries, finally making the transition to prop after fourteen years in the second-row.
It was no coincidence that with Les's arrival, Whitehaven enjoyed a much improved period, it had been a long time since they'd had a forward of his ball playing ability in their pack and was considered the vital missing link, a player with skill and technique to bring the best out of the younger forwards around him.

The following words are a tribute to Les from Ray French (MBE): Dick Huddart, John Tembey, Brian Edgar, Bill Martin and more....having played with and against them made me realise very early in my career just whatwas meant when they were described as typical Cumbrian forwards, hard, uncompromising, and tough but ever forwards who liked to run and play with the ball. So it was that during the Seventies and the Eighties I could take particular pleasure in watching another son of Cumbria who displayed the same characteristics and had a granite-like quality about his presence on a field.
Les Gorley earned his Great Britain caps and reputation for a talented, hard hitting forward through the sheer enthusiasm of his play. He never shirked a tackle, and he never failed to run onto a pass when his side was in trouble. He was a player needed whenever the battle got hard and his team had to dig deep to haul themselves out of trouble. Hard but fair, Les was extremely mobile around the rucks and was at the centre of Widnes' forward power in their successful days in the Eighties.
A true Cumbrian forward who thoroughly deserves the tributes afforded to him.
Les sadly passed on September 11th 2019
Thank you Les for your contribution to Workington Town.