30 Apr 2021
2021 - HOME SHIRT REVEALED!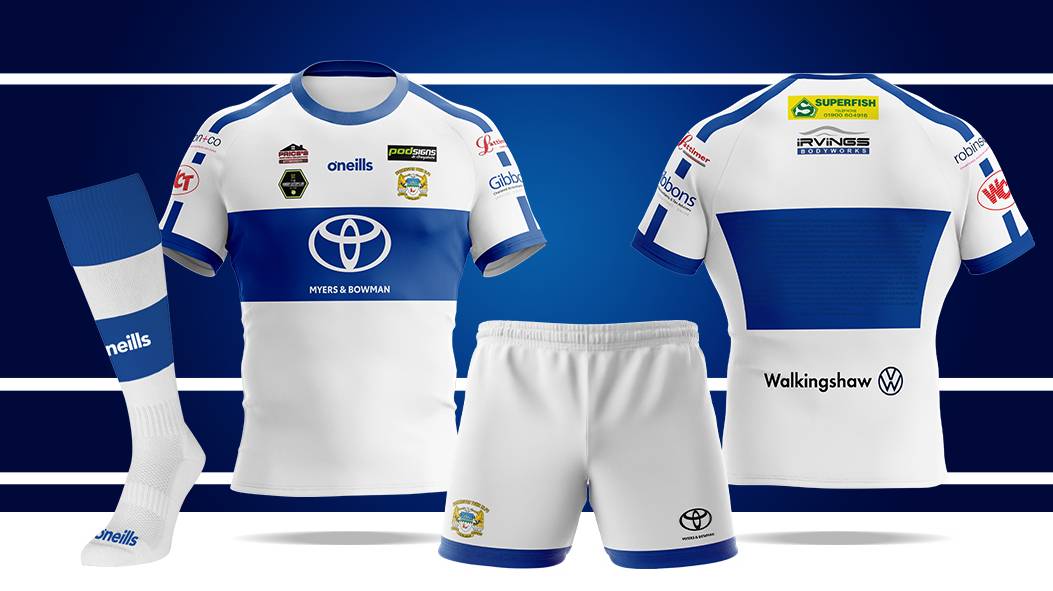 Traditional design marks Town return with all age ranges catered for!
2021 sees Workington Town return to the field with a return to a traditional style home jersey!
A thick broad blue band accompanied by a double blue trim on the sleeves portrays a modern twist on a timeless Town classic!
We are now taking pre-orders at www.townshop.co.uk for all ranges from 0-6 months to 5xl with the jerseys expected to be in the club shop well in advance of the first home game with crowds against Doncaster 30th May giving you the opportunity to don your beloved blue and white colours in Derwent Park!
The shirt is adorned with the logo's of the same sponsorship partners as 2020 as all the companies remain committed to supporting their club and is embossed as promised with the names of 2020 season ticket holders and 1945 Club members who either donated or maintained their support throughout the pandemic.
Thank you once again from all at Workington Town.
We'd also like to sincerely thank our Main shirt sponsors Myers & Bowman Toyota, Walkingshaw VW & Kia, West Coast Thermal, Lattimers, Price's Painters and Decorators, Superfish, Irvings Bodyworks, Robinson's Accountants, The Hungry Caterpillar, POD, Gibbons & Co, AB Sharp Carpets and look out for a new sock sponsor with an agreement in place who we will announce soon.
The business communities support heading into an exciting 2021 has been invaluable and we urge you to continue to support them as much as you can, it's a new exciting era for the club under Head Coach Chris Thorman, now contracted until 2024!
#ourtown