27 Apr 2021
JAMIE DORAN NAMED WORKINGTON TOWN CAPTAIN!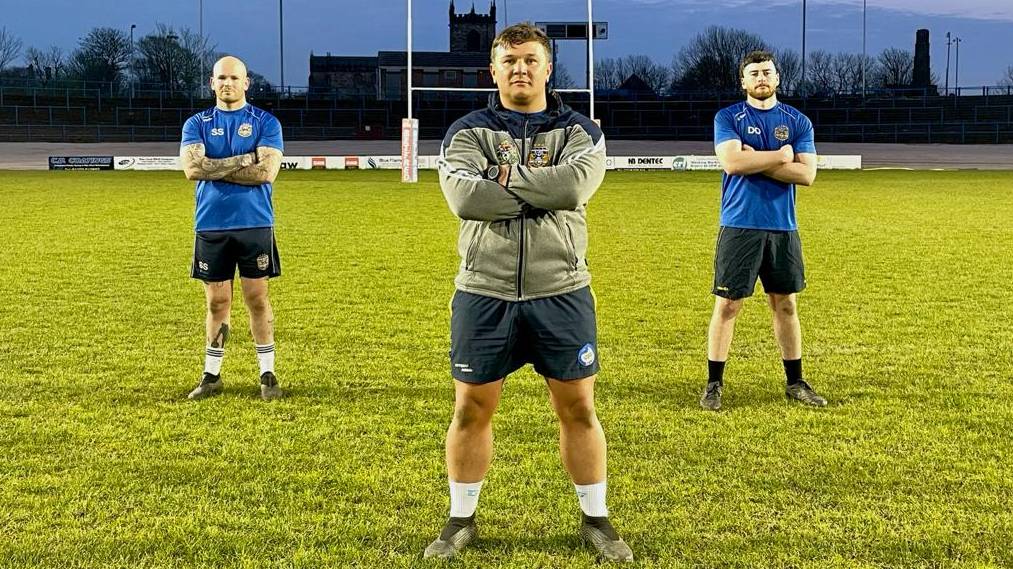 O'Donnell and Scholey named vice captains!
Head Coach Chris Thorman has announced his leadership team for the 2021 season.
Chris said
''In 2020 I decided to have a leadership group of five players, but after getting to know all of the players a lot better in 2021, I've decided to go with a more conventional team of captains. This year we'll be having a team captain and two vice captains. Our team captain this year will be Jamie Doran and our two vice captains will be Dec O'Donnell and Stevie Scholey. All three bring different elements to the job and all three absolutely compliment each other. Although I never guarantee a player to play every week, I'd generally expect these three to be three of the first names on the team sheet. Jamie and Dec both play in key positions and make a lot of the important decisions on the field, whereas Stevie is excellent at leading by example. I think the balance of the three should work particularly well and add to that some of the experienced players in the squad, we have a number of people that will lead the group well. I'm really excited to see how they do in 2021.''
Congratulations and best of luck to all three!