6 Apr 2021
Town line up Barrow Raiders friendly behind closed doors!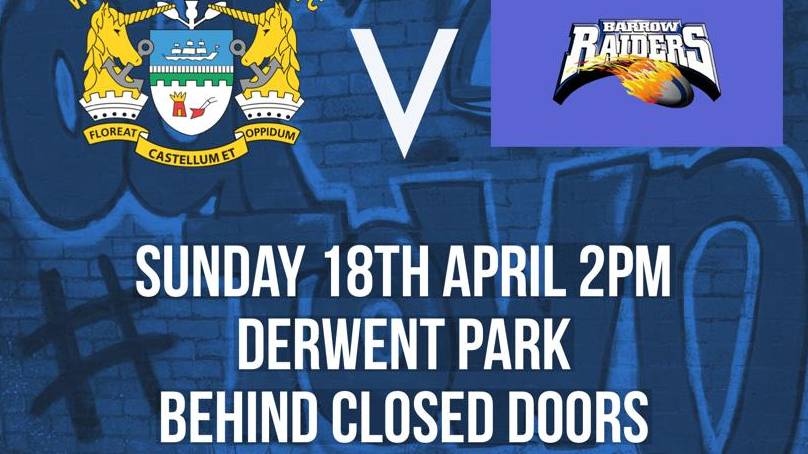 Trialists earn opportunity to impress!
Workington Town will return to action on the rugby field for a behind closed doors home friendly against county rivals Barrow Raiders, Sunday 18th April, ko 2pm
On arranging the game Head Coach Chris Thorman said:
'It's been over twelve months since our last game, so I felt it was important to get a game under our belts before our League One campaign gets underway. It'll give me a good opportunity to see how the entire squad is shaping up, but also to see how the trialists go. They've done an entire preseason with us and deserve the chance to play and potentially earn a contract with us.'
The game follows another significant step forward as the clubs Derwent Park beer garden makes it's debut on the preceding Saturday (17th) with 2 booking slots available 130-530pm and 6-10pm.
Tables are steadily getting booked so don't miss out.
Full details are here WORKINGTON TOWN RLFC BEER GARDEN ON THE WAY! so if you would like to safely socialise outside email info@townshop.co.uk and we'll confirm your reservation!
Here's to a great summer!
#ourtown